Got a Spare $12 MILLION: Then This P82 Twin Mustang is Yours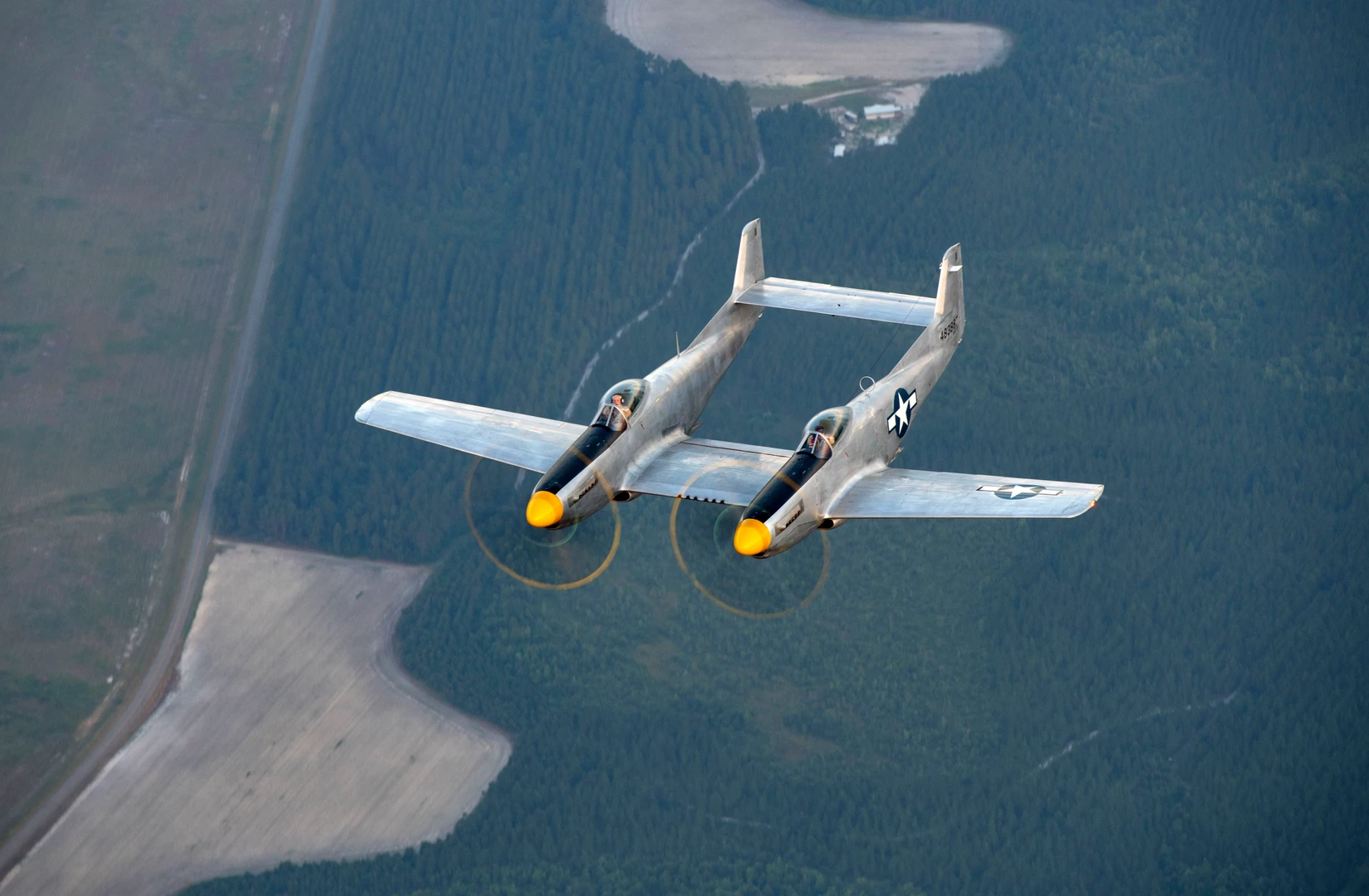 There is an old saying about "men and their toys," that even growing up doesn't stop some of them from collecting them toys, no matter how adolescent their purchases may seem to some. There is another old saying along the same lines, about "rich men and their toys," a saying that insists some men become so wealthy they just don't know what to spend all their cash on.
A penthouse in New York City, perhaps, or a yacht moored in Saint Tropez, France. Or perhaps a private jet, a ride to get folks from one locale to the next in utter luxury.
Or, how about a World War Two plane, a one-of-a-kind aircraft that is currently on the market for $12,000,000 (USD)? That might make a dent in even the wealthiest man's piggy bank, though billionaires like Jeff Bezos might disagree.
This particular plane is unusual for several reasons. First, it is a flyable Mustang, similar to the aircraft that accompanied B-17G bombers during the war. Its vintage makes it rare, of course, but something else does, too – in fact, it is two P-51 Mustang fighter planes welded together. Joined at the hip, as it were.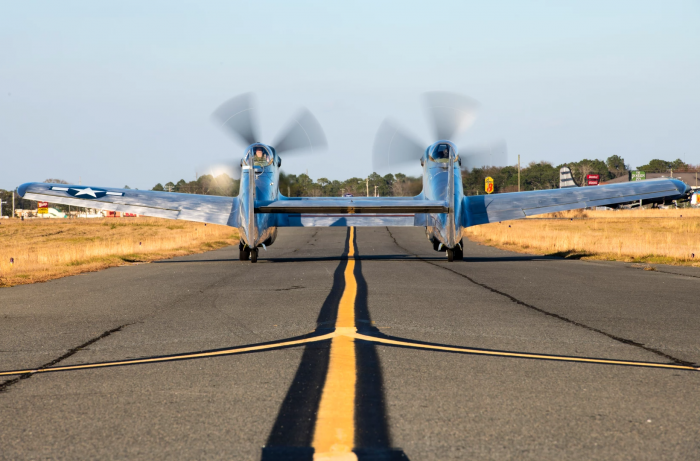 Who is selling it isn't known, but a high class aviation dealer in America, Platinum Aircraft Brokers, has it listed on its website.
There are other reasons the plane is unique, too. When the war was underway, only 250 of these Mustangs were ever built for the United States Air Force (USAF). The rationale behind attaching two planes together was simple: it was able to go further, because dual cockpits meant that pilots could spell each other; when one was exhausted and needed to sleep, the other pilot simply took over.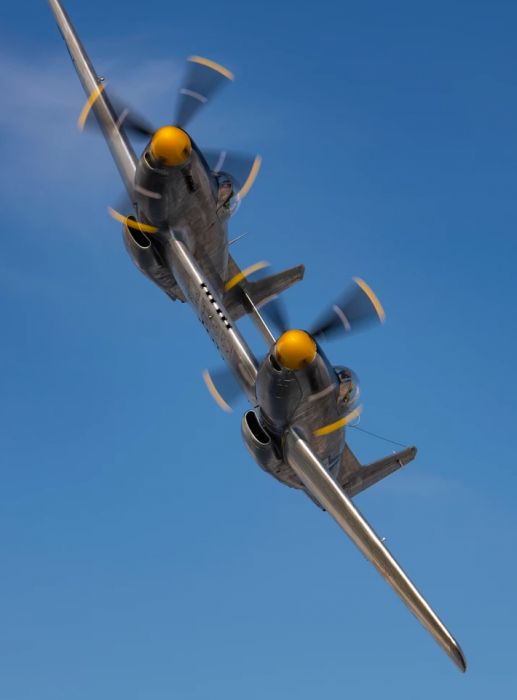 The Mustang now for sale in America has been totally reconditioned, made to look as though it just "stepped off" the assembly line in 1944, the year it was made. It took approximately 200,000 man hours to bring the model back to its former glory, and even has fully reproduced USAFF markings on its sides. All in all, the plane (or planes, depending on how you view the duality of it,) looks like it's about to fly off into a war zone and fight a death defying battle of epic proportions.
The P-51 was first manufactured in 1940, by North American Aviation. Not only was it used to fight Germany in the Second World War, it was also used in the Korean War in the 1950s, along with the P-82.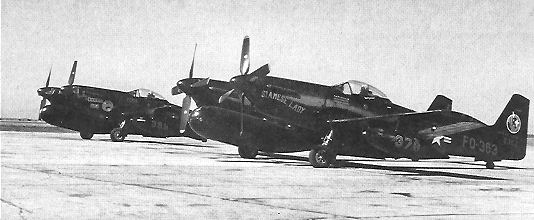 Although America began using jet fighters early in the 1950s, the P-51 Mustang fighter planes were used by other countries' air forces, including New Zealand and Canada.
The plane is equipped with two engines, two cockpits, and an extra large fuel tank. Anyone who decides to buy it can have a friend fly along and take over – providing they know how to fly – while the owner relaxes and takes a nap. Since the unique aircraft was restored, the current owner has logged only 25 hours of flight time.
It would be great to see this unusual aircraft in a museum, perhaps one dedicated to the men who fought so valiantly in World War II. That seems unlikely, as $12 million (USD) is probably out of range for even the most well funded war museum.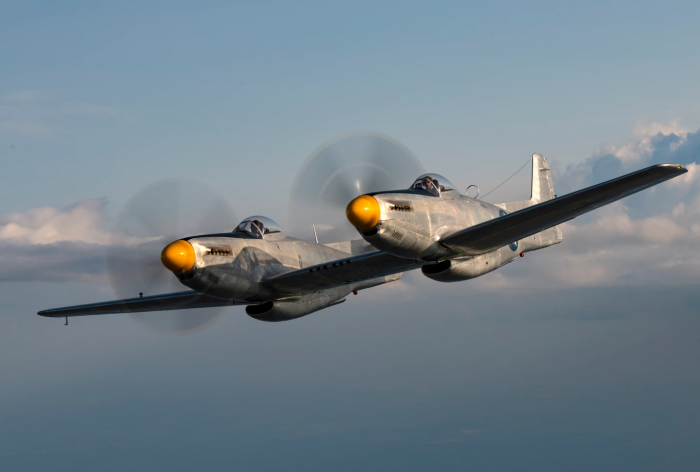 In all likelihood it will go to a private collector, someone who has the cash and the room to park a rare plane outside their mansion somewhere.
Another Article From Us: The Forgotten B-24 that Completed 25 Missions Before the "Memphis Belle"
It isn't what the plane was designed to do, simply be an object of curiosity and fascination to a wealthy owner. But in fairness, it's wonderful that it is no longer needed for conflict, and can instead serve as a reminder of the pilots who fought so bravely during the war.