15 Interesting Facts About the B-29 Superfortress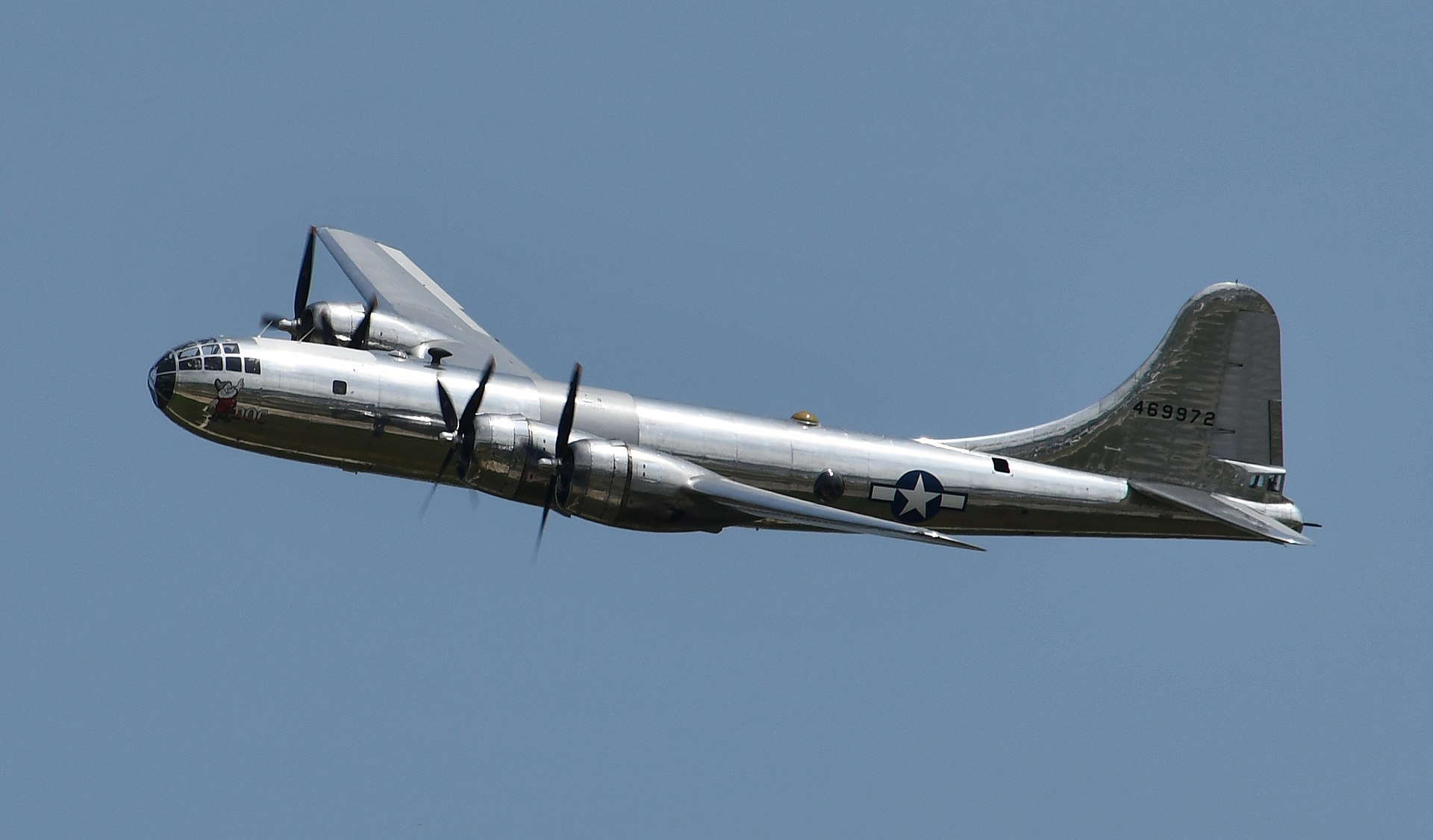 Here are 15 quickfire B-29 Superfortress facts – do you know them?
1) 3,970 B-29s were produced between 1943 and 1946.
2) It was one of the first military aircraft to feature a pressurized cabin.
3) The fuselage was designed as a cylinder, a shape more capable of handling pressurization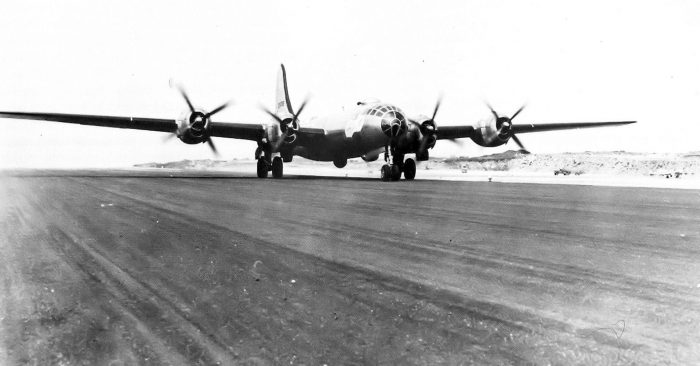 4) The B-29 was capable of flight at altitudes up to 31,850 feet and speeds of up to 350 mph, out of range of most Japanese fighters.
5) B-29 Superfortresses were only used in the Pacific Theater of WWII.
6) The B-29 'Enola Gay' dropped the first atomic bomb in combat on Hiroshima, Japan on August 6th, 1945.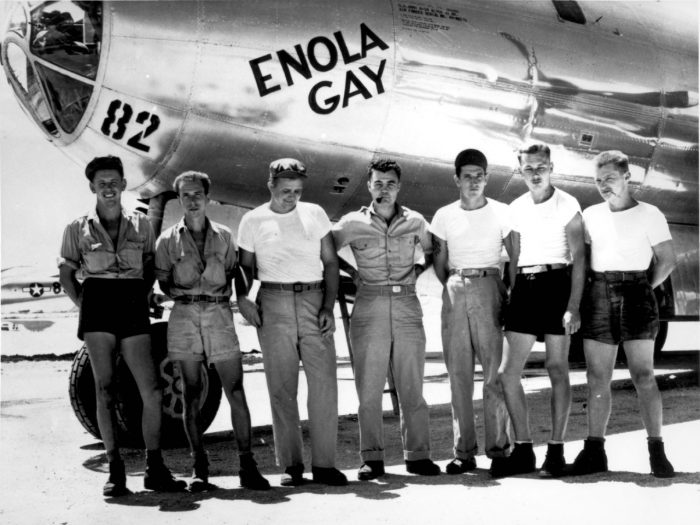 7) B-29 'Bockscar' dropped the second atomic bomb on Nagasaki, on August 9th. To this day, they are the only two atomic weapons ever used in combat.
8) The B-29 had a 'Central Fire System' that included remotely controlled turrets with .50 caliber machine guns each. The tail position used 2 .50 caliber guns, and a single .20 mm gun cannon.
9) The gun system used 5 analog computers to help operators aim, compensating for airspeed, gravity, temperature and humidity.
10) The B-29 program cost 3 billion dollars (around 45 billion today), 1 billion more than the Manhattan Project, making it the most expensive program of the war.
11) After making bombing runs over Japan, five B-29s made emergency landings in the Soviet Union. The US asked the Soviets to return the aircraft, but they refused to do so.
12) Three of the five B-29s, which were repairable, were flown to the Tupelov design bureau in Moscow. The bombers were then reverse-engineered and turned into the Tu-4. A total of 847 Tu-4s were produced by the Soviet Union.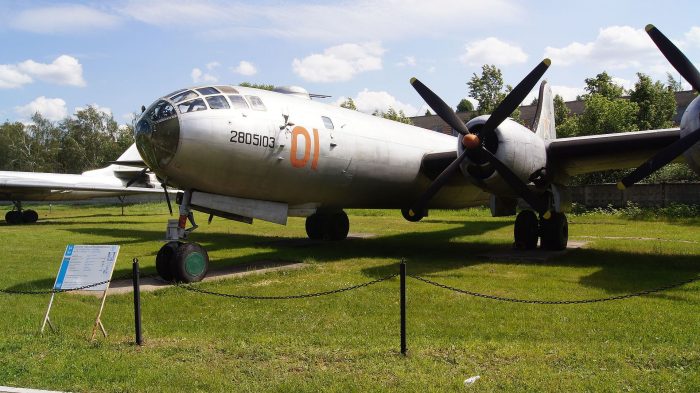 13) The B-29 was produced for another year after the end of WWII. The development of fighter jets made B-29 obsolete, and it was replaced by the much larger Convair B-36.
14) The B-29 saw extensive combat in the Korean war and dropped 200.000 tons of bombs in 20,000 sorties.
Another Article From Us: The Largest Fighter Ever Built – The Tu-128
15) The B-29 was credited with shooting down 27 enemy aircraft during the Korean War.