This video is a brief but detailed tour of the interior of the CASA 2.111, a derivative of the Heinkel He 111 built under license in Spain during World War II. This aircraft was the only flying He 111/CASA 2.111 on the planet, until it crashed in 2003, resulting in its complete destruction.
The CASA 2.111 stemmed from Spain's interest in the late 1930s and early 40s for more modern aircraft like Germany's He 111. After receiving numbers of the aircraft from Germany, Spanish aircraft manufacturer CASA requested to build the He 111 under license as the CASA 2.111, to which Heinkel agreed.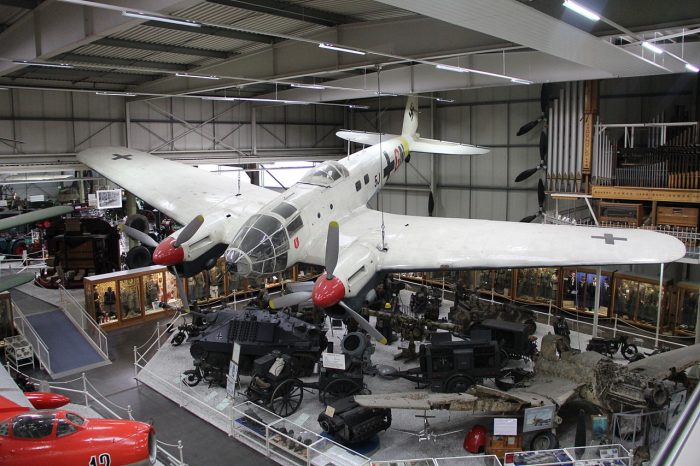 Due to the ongoing war and a lack of engines, progress on the project was slow, taking until 1945 to get the first aircraft in the air. It used Jumo 211F-2 engines from a stockpile found in France that contained enough engines to build 130 aircraft, and provide a small supply of spare parts.
Soon after the war though, sourcing replacement parts for the German engines became increasingly difficult, so Spain ordered a batch of Rolls-Royce Meteor engines to power the 2.111s. The entire engine nacelles were the same as those used on the Lancaster bomber.
Externally the CASA 2.111 looks almost identical to the He 111, but it had a few changes in its design to make the aircraft more compatible with what the Spanish wanted.
Only 240 CASA 2.111s were but, and of these, 14 (approx) survive to this day, all in various non-flying conditions. Strangely, this is more than the current 5 surviving complete He 111s, despite over 6,000 being built. All of these remaining aircraft are either in storage or on display at aviation museums / facilities.