Is it a plane? Is it a boat? No! It's a plane boat!
This odd, interesting looking creation is that of an old 1930s era airliner, itself a unique machine, converted into a water-going boat. The aircraft fuselage used is that of a Boeing 307 Stratoliner, a truly advanced aeroplane built on the basis of the B-17 Flying Fortress bomber.
The 307 was a special aircraft for many reasons. It was the first commercial airliner to feature a pressurised cabin, allowing it to fly higher above poor weather conditions, and make a more comfortable, warmer environment for passengers.
Only 10 of these aircraft were built, when the outbreak of war forced Boeing to focus on military equipment rather than civilian aircraft.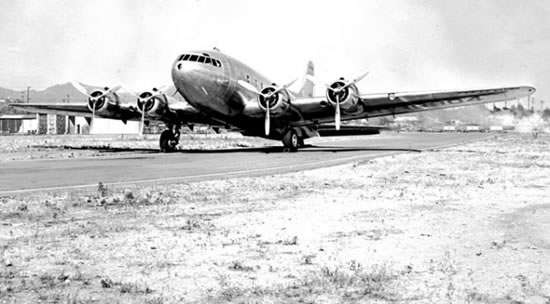 The pressurized, ocean crossing aircraft 307 was regarded as incredibly luxurious for 1941 standards. Wartime required government and military officials to fly inter-continental distances, so many large four engine commercial aircraft were drafted into this role. T
his included 5 Boeing 307s. The Boeing 307 was the only U.S. built commercial aircraft to be able to cross the Atlantic with a payload until 1942, with the arrival of the Douglas C-54 Skymaster. In military service, the 307 was fitted with enlarged fuel tanks to extend their range, and they were renamed the C-75.
These 5 307s came from TWA airlines, who flew routes between New York and Los Angeles for civilian passengers. This only lasted for 18 months before the 307s the Army acquired them.
TWA upgraded the 307s into C-75s in 1942, and were flown by contracted TWA pilots from the company's Intercontinental Division for the Army Air Transport Command.
The C-75s transported VIPSs and important cargo across the Atlantic ocean throughout the war. They were returned to TWA in 1944, who then sent them back to Boeing for a major overhaul.
The first civilian customer was eccentric millionaire Howard Hughes, who in 1939 was attracted by the aircraft's capabilities. He turned his 307 into the "Flying Penthouse", with much more powerful engines, and full of luxuries expected of one a multimillionaire pioneer.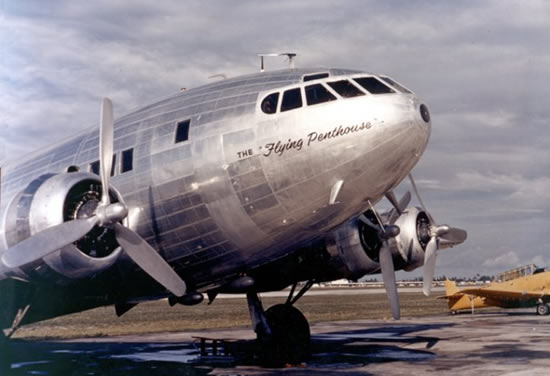 Hughes' Boeing 307 was eventually sold to an oil tycoon in 1949, but was damaged by a hurricane in 1964 while parked up and rendered unfit to fly.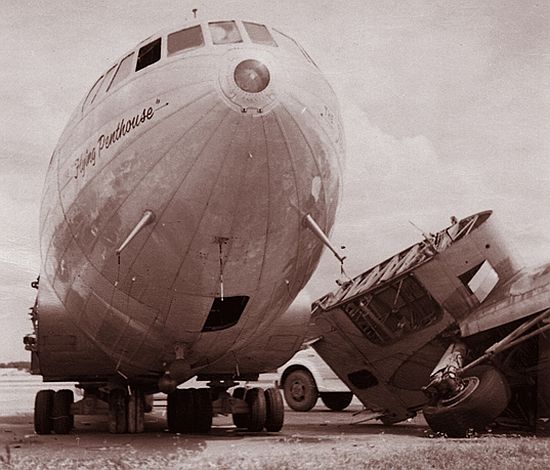 The aircraft was then moved to a scrapyard, where it was then purchased for just $62 by a local pilot and realtor, Kenneth W. London. Ken decided to convert the unflyable aircraft into a plane boat.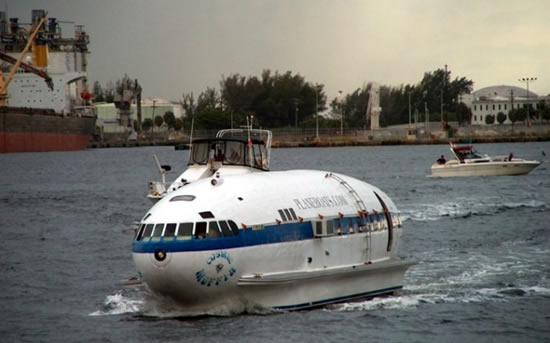 He removed the wings and transported it to a local marina, where he spent the next 4 years making it sea worthy. Ken completed the project into 1974, and was the proud owner of a fully operational 307 Yacht named the "The Londaire".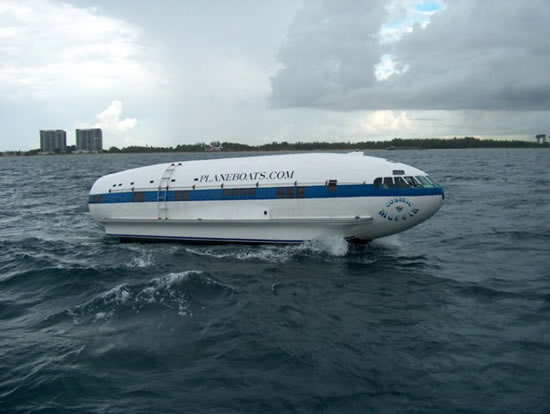 The boat was once again sold in 1981 to Dave Drimmer, who named in "Cosmic Muffin". Dave discovered the boat was barely holding together, so performed major restorations on the structure, and refitted the interior to its former 'VIP lounge'.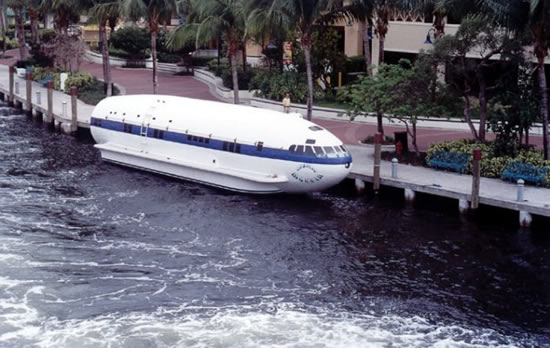 The boat is controlled by the original flight controls, and uses two inboard V8 engines for power.
Another Article From Us: The Unique Creations Made From WWII Aircraft
Dave Drimmer still owns the plane boat, and often displays it and sells T-shirts to fund this unique machine.