Manfred von Richthofen, aka "The Red Baron", was a legend of World War I. His exploits as a flying ace put him in the history books. But why was he so respected, and feared? And where did he get the nickname Red Baron from in the first place? Here is his surprising story…
He was born in Breslau, 1892. Breslau is now Wrocław in Poland. His parents were Major Albrecht Freiherr and Kunigunde von Richthofen. Young Manfred had what sounds like a very comfortable upbringing among Prussian aristocracy. However it wasn't long before he entered military school at age 11.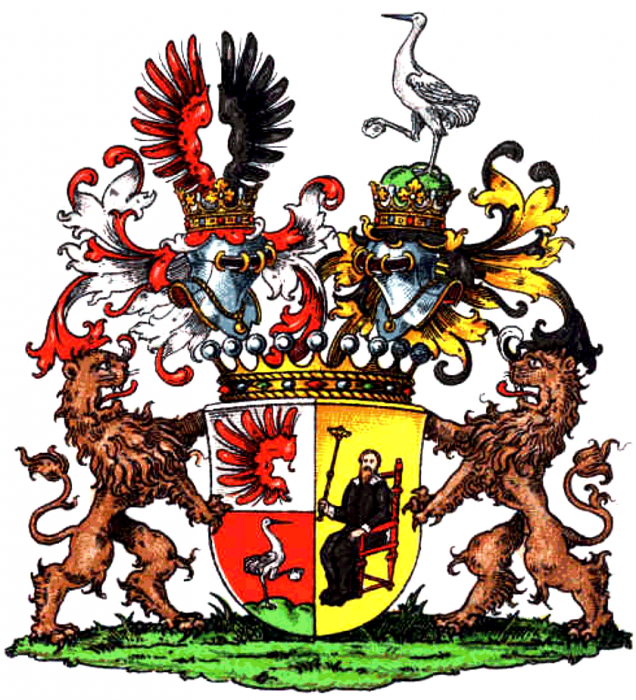 To begin with, he didn't fly a plane but ride a horse. von Richthofen became an officer in the 1st Uhlan Cavalry Regiment. The following year he was made Lieutenant.
The war broke out in 1914. von Richthofen saw action on both the Eastern and Western Fronts, where he won the Iron Cross. This was before he'd even taken to the skies.
How did he make the transition from trench soldier to air ace? The answer is simple – he got bored and asked to be transferred to the Imperial German Air Service! Apparently he disliked the menial type of stuff that happened on the ground and wanted to be somewhere he felt he could make a serious difference.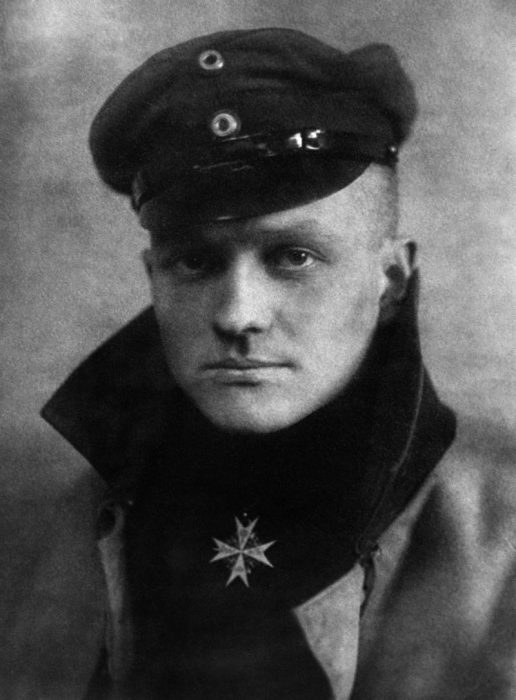 1915 saw the man we know as the Red Baron start to take shape. von Richthofen was a natural in the cockpit, and reportedly made his first solo flight after just 24 hours training. He had a mentor in Oswald Boelcke, who was himself regarded as a master tactician. Over the next couple of years Manfred downed enough planes to be given the official title of "flying ace".
What was the secret of his incredible flying skills? While some aces preferred to act like movie heroes, that wasn't von Richthofen's style. He was a stickler for flying in formation and wanted to work as a team with his fellow pilots. Noted for his precision and lack of hot-headedness, he proved arguably the most formidable opponent of the war. von Richthofen's kill rate was phenomenal.
In 1917 the Blue Max, or Pour le Mérite medal, came his way.
Manfred wasn't the only member of his family with his head stuck, somewhat brutally, in the clouds. Younger brother Lothar became part of Jasta 11, a fighter squadron commanded by the Red Baron himself.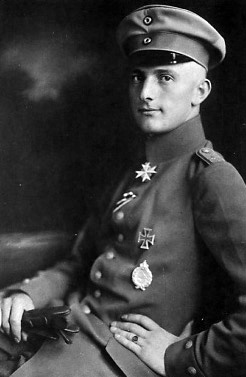 Where did the handle "Red Baron" come from? It was here that the legend formed, fuelled partly by von Richthofen himself. For starters he painted his plane red. He was also said to have commissioned silver cups onto which the dates of his victories could be engraved.
The Red Baron was a propagandist's dream, and the Kaiser took full advantage. A face once hidden behind goggles in the cockpit of an Albatros D.III fighter was now splashed across things like postcards and newspapers. von Richthofen got serious attention. Not content with just his bright red plane, he took command of a colorful squadron of flyers named the "Flying Circus". He took the stick of a Fokker Dr.1 triplane in July 1917 – the aircraft that he is now remembered by.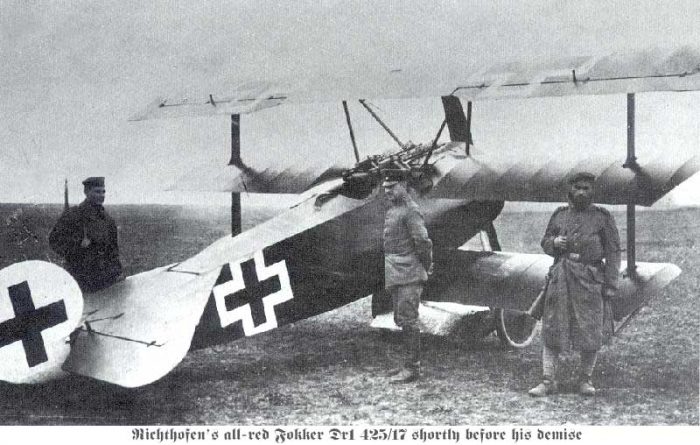 Interestingly, however, out of his 80 aerial victories only 19 of these came from the Fokker Dr.1. He was actually most famous at the time for his Albatross D.III, also painted in red, which he flew before the Dr.1.
von Richthofen was a key weapon in the German arsenal, but he wasn't indestructible. In 1917 he took a bullet to the head during a dogfight. Luckily for him it was a graze, though the impact fractured his skull. He survived but was never the same again, suffering from stress and headaches.
The next year he finally met his maker. von Richthofen was chasing Wilfrid "Wop" May, a flying ace from Canada. They were in the skies over Vaux-sur-Somme in France. Reportedly Arthur Roy Brown – May's fellow flyer – took down the Baron, hitting him in the torso. However some claim Australian gunners at ground level were responsible.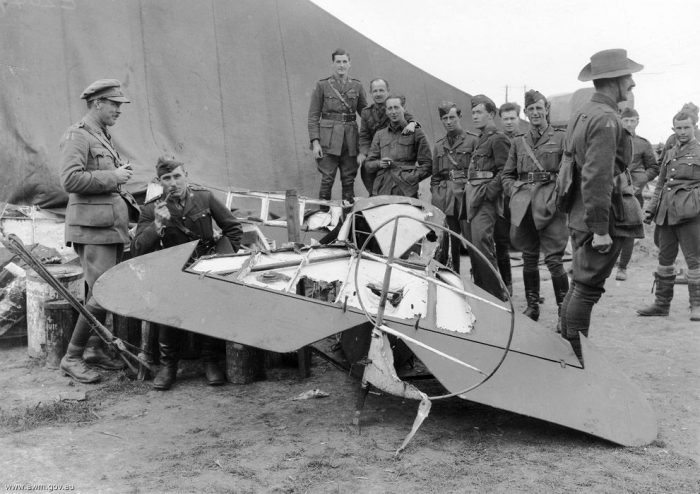 Whoever did it, von Richthofen was finished, losing his life at the age of 25. He'd racked up an astonishing and morbid 80 victories, at least those are the ones confirmed.
Perhaps surprisingly, the enemy gave him a proper burial with full military honors. Even his opponents paid tribute. The Red Baron ruled the air for 2 short years. It was enough to ensure a legacy that lives on today.
Another Article From Us: New Zealand Pilot Received Victoria Cross on Recommendation of German U-Boat Commander
Steve is a writer and comedian from the UK. He's a contributor to both The Vintage News and The Hollywood News and has created content for many other websites. His short fiction has been published by Obverse Books.