These Video Images Are From The Kingman, Arizona Aviation Graveyard (1947- 1948) where surplus aircraft came to be scrapped. It's called 'The Treasured Collection Of Heartbreaking Photos'. The video is by Ramo Vegas.
After World War II, the Reconstruction Finance Corporation setup five huge centers for the storage, sale and scrapping of ex-Air Force aircraft.
These scrap centers were located at Ontario AAF in California, Albuquerque AAF in New Mexico, Walnut Ridge AAF in Arkansas, Altus AAF in Oklahoma, and Kingman AAF in Arizona. Another facility was located in Clinton, Oklahoma this time for US Navy and Marine aircraft.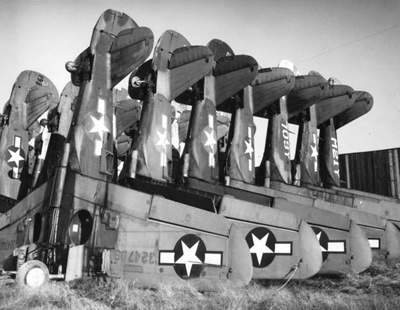 During WWII the greatest mass production of equipment the world have ever seen took place, but once hostilities came to an end, these manufacturing capabilities were no longer needed, and neither was the equipment.
At this time the stockpile of surplus aircraft was staggering, with an estimated total exceeding 150,000. Great consideration was given to decide what would be done with these airframes, some of which had been sent there to be scrapped straight from the factory.
Therefore in the summer of 1945 there were approximately 30 sales/storage depots and 23 sales centers in operation, including those mentioned above.
By November 1945, it was anticipated that a total of 117,210 aircraft would be transported to these facilities as excess equipment.
Some typical pricing of these aircraft at the time and adjusted for inflation (2020) are as follows:
Vultee BT-13 Valiant – $450 ($6,507)
Lockheed P-38 Lightning – $1,250 ($18,075)
North American T-6 Texan – $1,500 ($21,690)
Douglas A-26 Invader – $2,000 ($28,920)
North American P-51 Mustang – $3,500 ($50,610)
North American B-25 Mitchell – $8,250 ($119,295)
Boeing B-17 Flying Fortress – $13,750 ($198,825)
Consolidated B-24 Liberator – $13,750 ($198,825)
Between 1945 and June 1947, an estimated 61,600 World War 2 aircraft were processed, of which 34,700 were sold for the purpose of still being able to fly and 26,900 were scrapped, most of which were combat warplanes.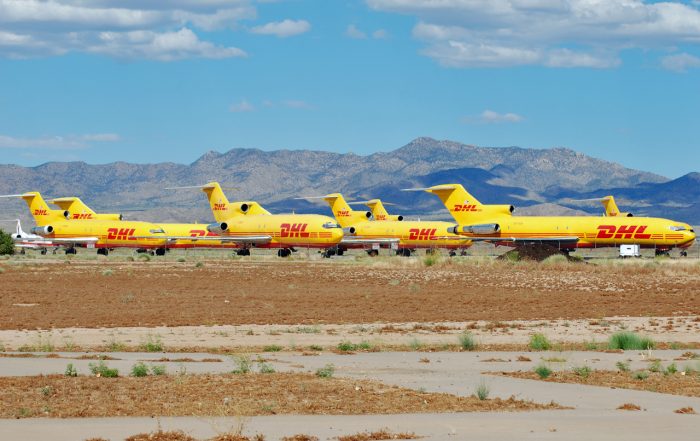 The War Assets Administration established the Sales & Storage Depot No. 41 at Kingman AAF. The plan for Depot 41 was to sell the base buildings and all equipment. It would store the surplus warplanes from the Army Air Force.
Another Article From Us: Aluminum Overcast B-17 Bomber Making a Public Appearance
In 1945 and 1946 there were some reports that estimated nearly 10,000 Warbirds were flown to Kingman AAF for storage and sale. But official records suggest that the number was actually nearer to 5,500.