The B-25 Mitchell in 21 Photos
During World War Two there were thousands of different types of aircraft flown, but not all of these would go down in history as legendary warbirds. One such legendary aircraft however was the North American B-25 Mitchell. The twin engine medium bomber served extensively in a wide variety of missions, including both high and low altitude bombing, tree-top level strafing, anti-shipping, supply, photo reconnaissance, and other support.
It first flew in 1940, and entered service in 1941, named after Major General William "Billy" Mitchell, a man who is considered to be the father of the US Air Force. It spawned from a 1939 specification issued by the Air Corps for a medium bomber. The B-25 was given mass production approval while it was still on the drawing board, and by the wars end, 9,816 aircraft were built.
The Mitchell was famous for its incredible firepower, with some variants carrying up to 18 .50 caliber machine guns, 14 of which were pointing forward for strafing ground targets. Empty, it weighed over 19,000 pounds but had a maximum take off weight of 35,000 pounds.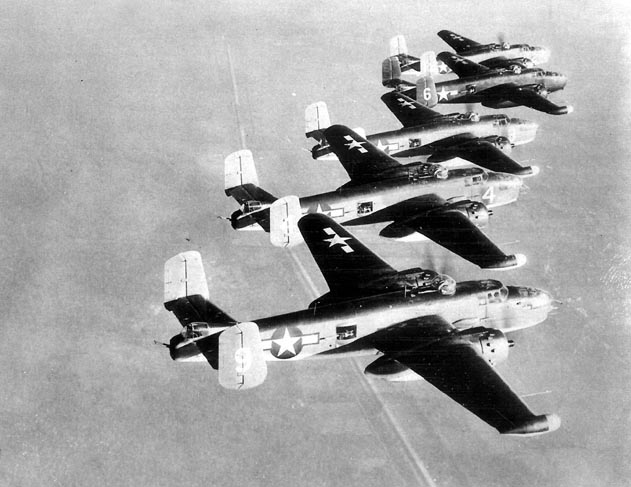 Depending on the model, there were six crew on board, comprising of the pilot and co-pilot, a navigator who doubled as a bombardier, a turret gunner who also served as an engineer, and a radioman who performed duties as a waist and tail gunner.