Since mans first powered flight in the United States in 1903, the US has heavily invested in military aircraft, creating countless pioneering planes and pushing the boundaries in the field of aviation. The US has produced some of the most expensive aircraft in history.
This is a wise investment too, as the aerial might of the US has solidified it as the most dominant military force in the world. It has been reported that if there is a global conflict anytime in the future the U.S. has the advantage of air supremacy because of its advanced military air forces.
Here are the ten most expensive military aircraft ever created by the United States of America.
10. McDonnell Douglas F/A-18 Hornet: $94 million
The McDonnell Douglas F/A-18 Hornet is a supersonic multi-role fighter and attack aircraft, capable of carrying a wide range of ordnance for a wide range of missions. It has been in service since the 1980s, and operates primarily from aircraft carriers. At the time it was designed, it was highly advanced, incorporating cockpit displays and powerful avionics. From the start it was designed to be capable as a fighter and an attack aircraft. This is the reason for the F/A in its name.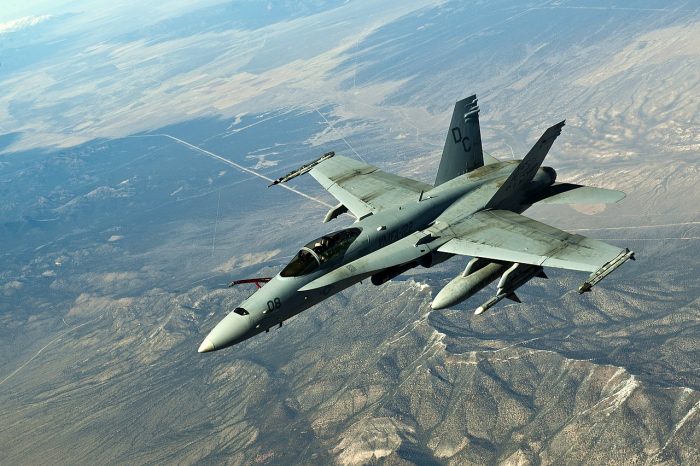 9. Boeing EA-18G Growler: $102 million
The Boeing EA-18G Growler is a specialised version of the F/A-18F Super Hornet that replaced the EA-6B Prowler. It is a electronic warfare aircraft, adapted to reduce the effectiveness of enemy radar and radio systems by many means including jamming and deception. The airframe is similar to the F/A-18F Super Hornet that it is based on, allowing it to stay with Super Hornets throughout their mission. Despite its primary role of electronic warfare, the EA-18G Growler can carry a small amount of offensive armament.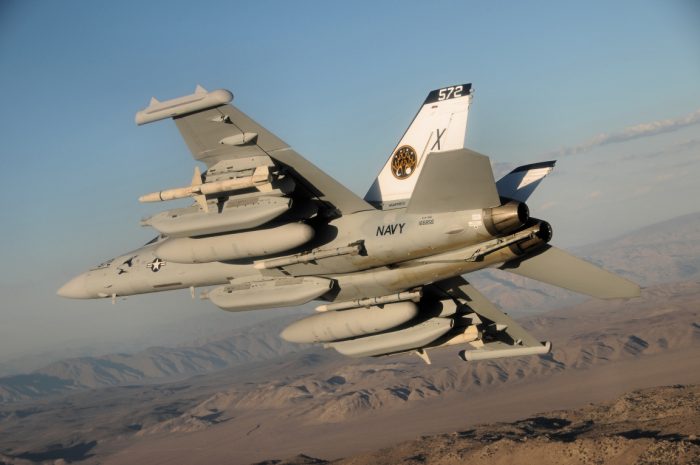 8. Bell Boeing V-22 Osprey: $118 million
The V-22 Osprey is an advanced tilt-rotor aircraft that offers the advantages of both helicopters and aircraft – vertical take off and landing, (VTOL) and high speed level flight. This versatility makes the V-22 a very unique and useful aircraft with capabilities matched by few other machines. The complex design led to a long and expensive development, starting with budget of $2.5 billion in 1986. By 2008, $27 billion had been spent on the programme, with an extra $27 billion expected to be needed to produce the aircraft. The Osprey has been involved in a number of high profile fatal accidents, which combined with the enormous cost has made the programme rather controversial.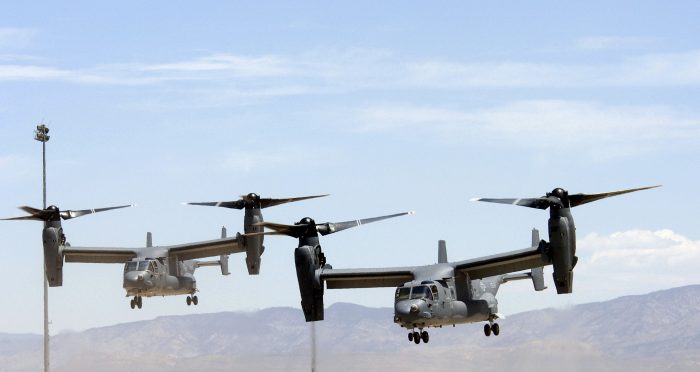 7. Lockheed Martin F-35 Lightning II: $122 million
If there's any aircraft programme that is known for its huge budget, the F-35 would be it! The F-35 programme has become the US's most expensive weapon system ever, expecting to cost the nation $1.5 trillion by 2070. The F-35 was an advanced design that aimed to replace a large range of aircraft in many roles with a single shared airframe, that would then be adapted to its intended role. It comes in three main variants, the short take-off and vertical-landing (STOVL) F-35B, the carrier-based F-35C and the conventional take off and landing (CTOL) F-35A. The aircraft were hoped to share a 70% commonality of parts, but ended up sharing just 25%. The aircraft's extreme complexity and ambitious requirements has led to constant delays and budget increases, leading to a current total of $122 million per aircraft.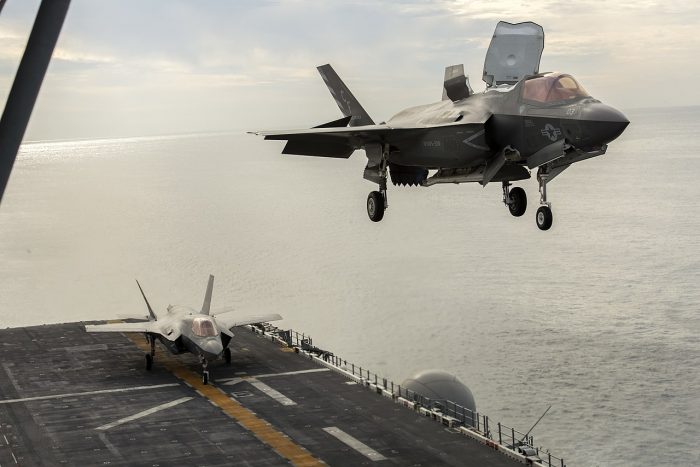 6. Northrop Grumman E-2D Advanced Hawkeye: $232 million
The E-2D Advanced Hawkeye is an improved version of the Northrop Grumman E-2 Hawkeye tactical airborne early warning (AEW) aircraft. This carrier based aircraft brings improved engines, avionics and updated cockpit, vastly improving its capabilities over its predecessor. With the AN/APY-9 radar, it is believed the E-2D Advanced Hawkeye is capable of detecting small 5th generation stealth fighters like the Russian Sukhoi Su-57 and the Chinese Shenyang J-31.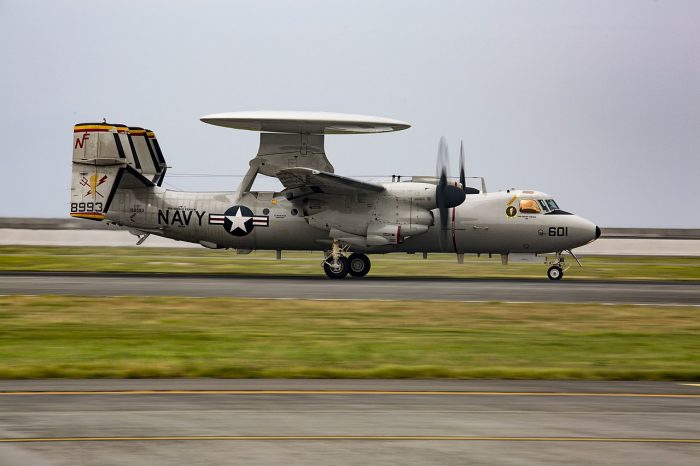 5. Lockheed Martin VH-71 Kestrel: $241 million
The VH-71 Kestrel was a variant of the AgustaWestland AW101 developed mainly by Lockheed Martin to replace the Marine One president-carrying fleet of helicopters. The programme's budget ballooned as extra requirements were added by the US government. Including producing the 28 helicopters wanted by the Government, the programme was expected to cost $13 billion. After $4.4 billion had been spent, US president Barack Obama cancelled it entirely in 2009, re-allocating funds to maintaining the current fleet of Marine One helicopters. The 9 VH-71s built were sold to Canada for just $164 million, who used them as spares to maintain their fleet of AgustaWestland CH-149 Cormorants.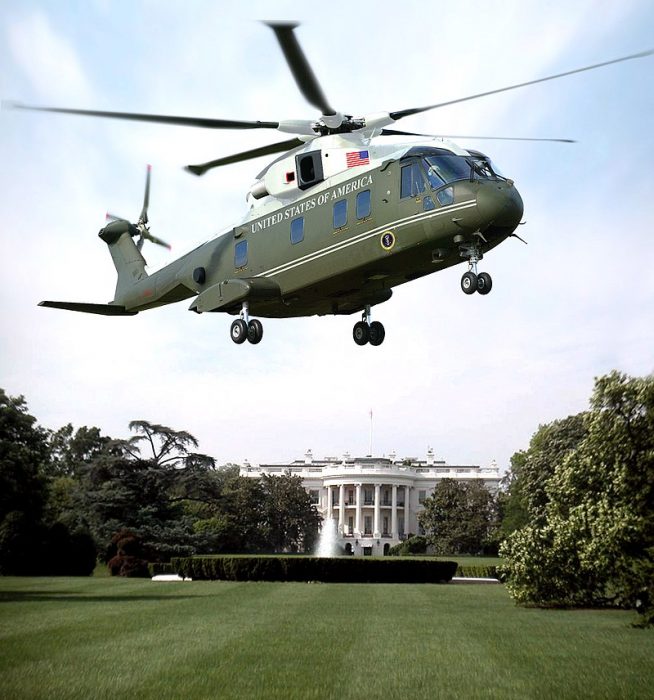 4. Boeing P-8A Poseidon: $290 million
The P-8 Poseidon is a maritime patrol aircraft based on the Boeing 737 airliner. It is capable of anti-submarine and anti-surface warfare, carrying depth charges, torpedoes and anti-ship missiles the P-8 can deal with even the toughest naval targets.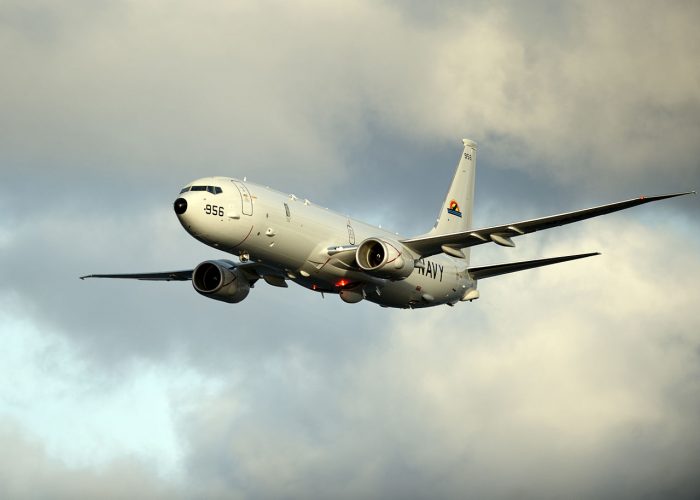 3. McDonnell Douglas/Boeing C17A Globemaster III: $328 million
The C17A Globemaster III is a highly capable transport aircraft developed originally by McDonnell Douglas, until the company was acquired by Boeing in the late 1990s. It can carry over 100 combat ready troops, or a single 69 ton M1 Abrams main battle tank. The C-17 first flew in 1991, being produced from then until 2015, with 279 aircraft being built in that time. To begin with, the airframe failed to meet requirements in many areas, and needed extensive modifications before it was accepted into use.
2. Lockheed F-22 Raptor: $350 million
The F-22 Raptor is widely regarded as the best fighter aircraft in the world. This fifth generation air superiority fighter first flew in 1997, where at the time it was an unprecedented marvel of engineering. While its stealth capabilities are no longer as potent as they once were, it is still more than a match for any aircraft currently flying, and hasn't been rivalled until the acceptance of the Russian Sukhoi Su-57 and Chinese J-20 fighters, that entered service in 2020 and 2017 respectively. Much of the F-22's capabilities are still classified. While its primary use is an air superiority fighter, it is also capable of ground attack and electronic warfare. Its onboard computer systems were highly advanced during its development, but have been upgraded over time to keep up to date with newer computing technology. It entered service with the US Air Force in 2005. 195 Raptors have been built between 1996 and 2011.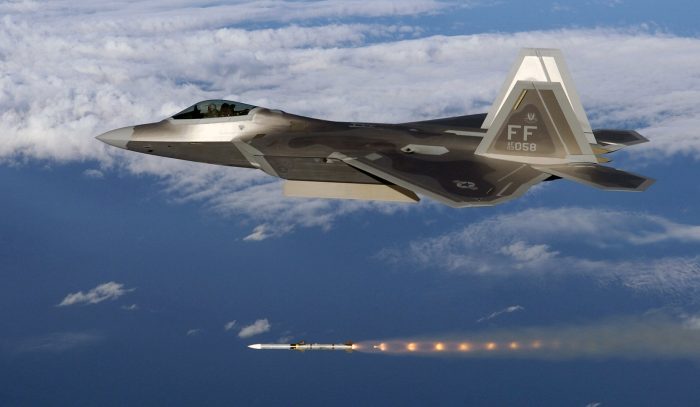 1. Northrop B-2 Spirit: $2.1 billion
Perhaps one of the most incredible looking aircraft ever built, the B-2 Spirit is also the most expensive. This alien looking plane actually first flew over 30 years ago in 1989, when it was designed primarily as a nuclear stealth bomber, able to penetrate deep into well protected Soviet air space and deliver nuclear weapons on key targets. The end of the Cold War meant the need for such an aircraft was heavily reduced. The entire programme and production run of the B-2 Spirit cost $45 billion, which is small compared to other aircraft on this list, but as only 21 were produced, the cost per aircraft is an astonishing $2.1 billion. As well as a 18 ton bomb load, the B-2 Spirit has a range of 11,000 km on its own fuel, or 19,000 with a single in-flight refuel. A B-2 Spirit, the Spirit of Kansas, crashed during take-off in 2008, an accident the US Air Force is probably rather keen to forget.
Another Article From Us: 10 Facts You May Not Know About the P-38 Lightning